I am so honored to have Kristin Nicholas on the show today! Kristin is an amazing artist, designer and book author. In fact, I was so excited about the decorating topics we were talking about, I realized while editing the podcast, that I got a little bit "loud" to an almost "shouty" level! Thank goodness for editing :) I was able to lower my volume so that I don't blow out eardrums of listeners, LOL!
Kristin is an accomplished knitter, crocheter, embroiderer, potter, home dec artist of painted wallpaper designs and furniture art. She has designed many patterns for knitting, embroidery, block printing etc. We talk about her newest book, Crafting a Patterned Home where she shows how to create the most beautiful walls, furniture and fabrics with your own personal touch and story. Learn how to block print from kids craft foam, paint "wallpaper" onto walls, paint accent tables, and so much more!
Find Kristin's books, patterns, fabrics, crewel yarns and shop on her website https://www.kristinnicholas.com/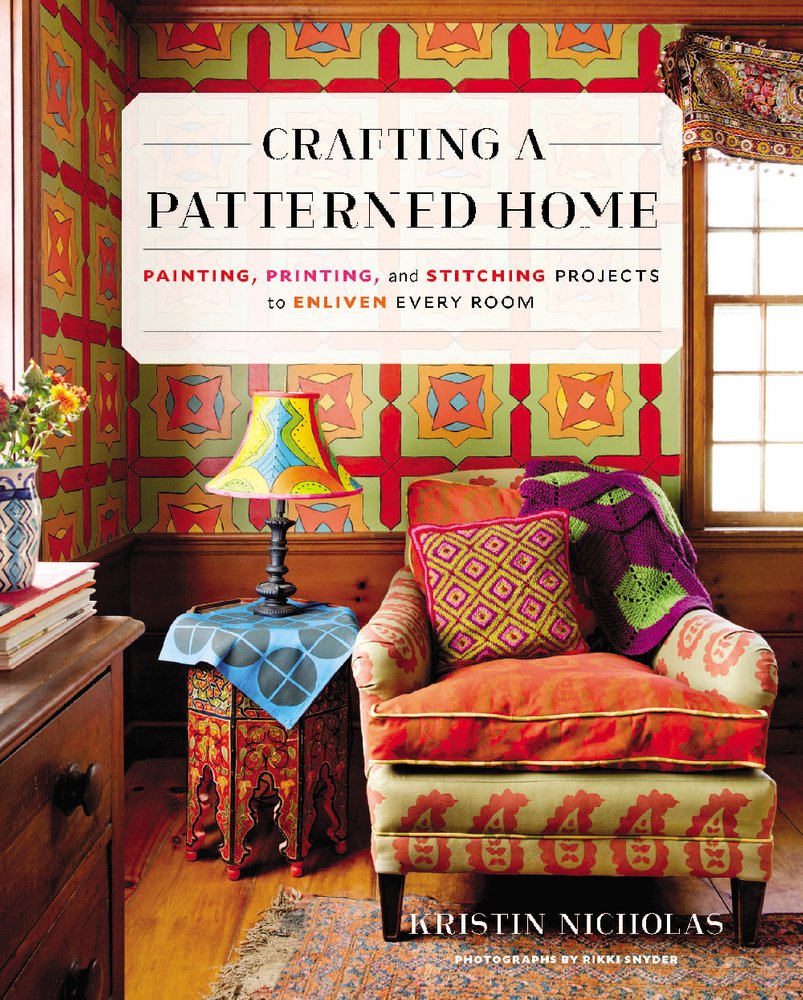 Below are pics of my office window treatments. The 100% linen panels are from Ikea, and the nickel finish hardware with glass finials are from a drapery hardware line I sell, called Aria.
Below is the Wacom tablet I bought to help ease the tendonitis from overuse of the computer mouse in film editing and graphic design.